Main content starts here, tab to start navigating
The Dining Room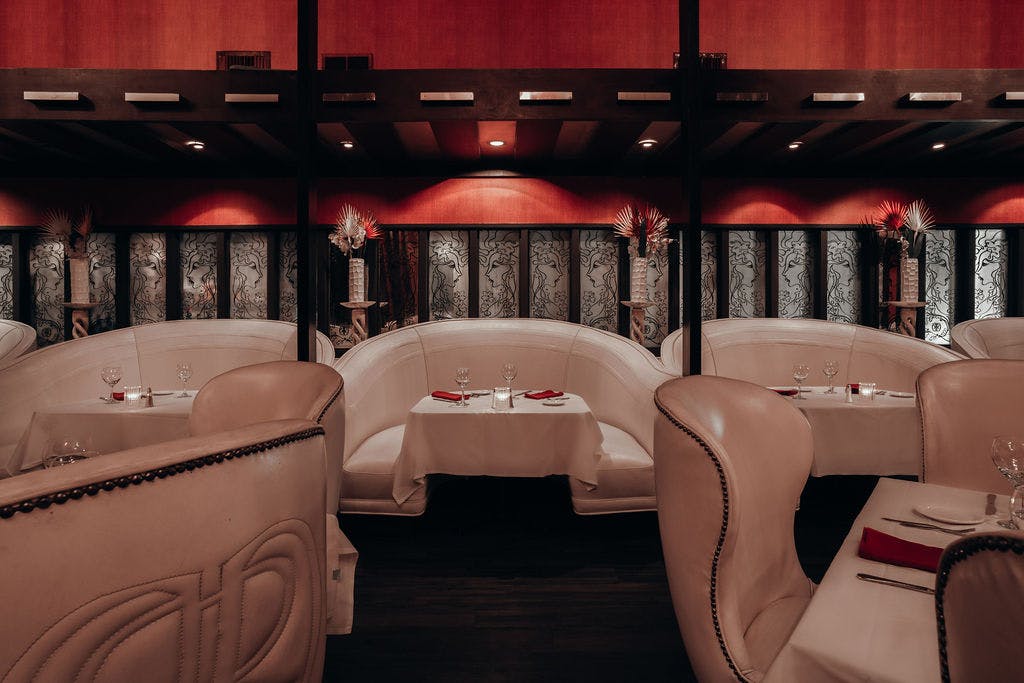 Hours
Wednesday - Saturday 5:00pm - 10:00pm
Sunday 5pm - 9:30pm
*Hours subject to change depending on flow of restaurant*
The Dining Room offers a vintage, fine-dining atmosphere and classic 1950s decor with beautiful white booths and high-vaulted ceilings. Enjoy a classic American Continental dinner menu with Italian-inspired flare. In the Dining Room, you can enjoy our celebrated full dinner menu, where we proudly serve Certified Angus Beef.
Dress code is strictly enforced, please respect a no tank-top or sandal policy.
Carry-out available.